Site Development
T.E. Stevens is proud to be one of the best-rated site development and excavation contractors in Alabama. As your partner throughout both the pre-construction and construction process, our expertise and experience means the work stays on schedule and on budget, with safety at the forefront of our operations. T. E. Stevens offers a full range of site development services and pre-development services to ensure the construction process can proceed without site complications.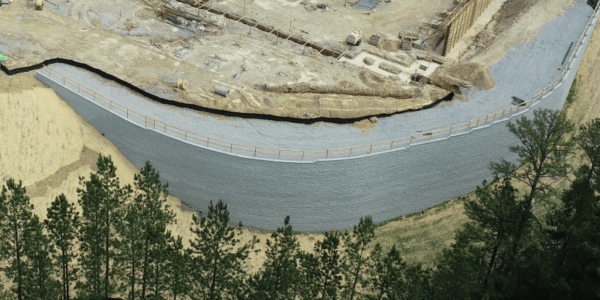 Retaining Walls
With ever-changing geography and diminishing real estate, MSE Retaining Walls are becoming more prevalent on every project. Our team works with structural engineers to build retaining walls digitally to foresee potential issues before they are encountered. T. E. Stevens has a diligent and proven process in wall preparation and construction, with years of experience in working with design teams to produce the best retaining walls for our clients.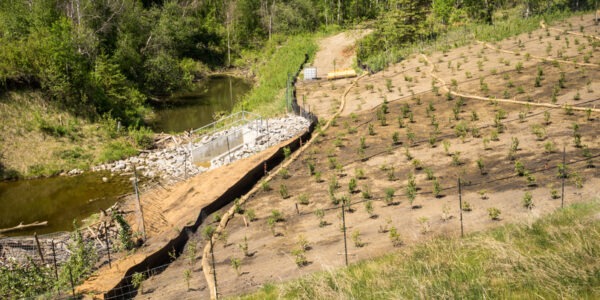 Erosion Control
Erosion is a slow constant battle when it comes to site health. Poorly designed erosion control can lead to significant landscape destruction if not remedied. TE Stevens utilizes comprehensive erosion control in construction that incorporates drainage infrastructure and proper water evacuation that prevents the primary cause of soil loss.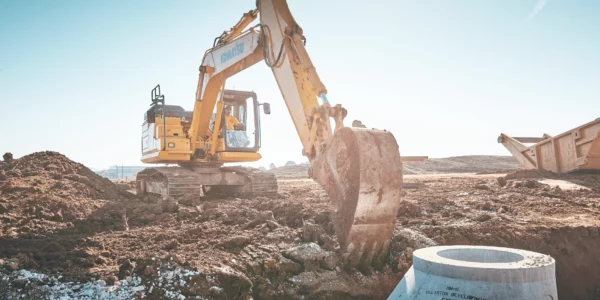 Utilities
T. E. Stevens has decades of experience installing water, sewer and other utilities. Over the years, our team has developed a close relationship with state municipalities. With the ability to test our own utilities, we know the quality of our work before it is inspected, resulting in a smooth process from start to finish. Safety is paramount when dealing with utilities and we have implemented rigorous site safety guidelines to prevent accidents and injuries to our employees, as well as our jobsite neighbors.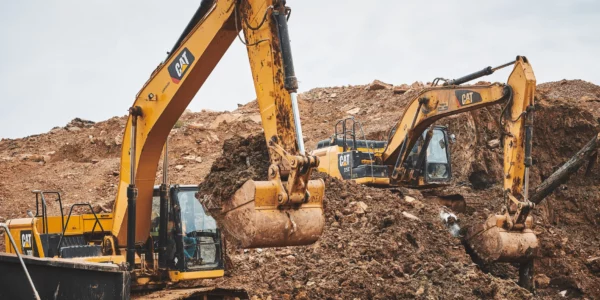 Earthwork
Earthwork is one of the main components that T. E. Stevens does best. Our clearing & preparation crews have comprehensive experience in all areas, allowing us to complete clearing tree-grinding, rock-crushing & processing all in-house with our equipment. Whether the site requires rock-blasting or demolition of existing buildings, we know what it takes to complete our work, stemming from decades of experience. Whether the project requires moving 10,000 or 1,000,000 cubic yards, our state-of-the-art machine fleet allows us to minimize downtime and complete our work as quickly as possible.
T. E. Stevens' estimating team and engineers work with client's interests in mind long before we ever break ground. This allows us to provide higher quality sitework both quickly and cost-effectively. With in-house grinding and rock crushing capabilities, we help our clients utilize all material on site with a budget-conscious mindset.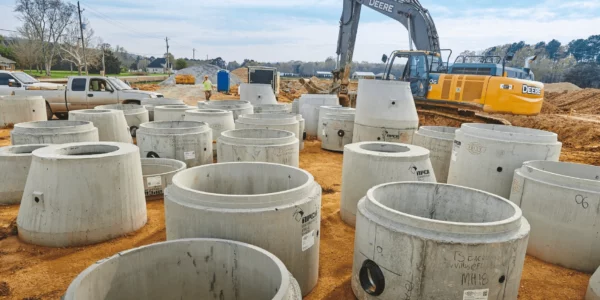 Storm Drainage
Efficient site development requires effective storm water management throughout the construction process. With decades of experience, T. E. Stevens accurately installs all sizes of comprehensive storm drainage systems, from small area drains to 60+ inch box culverts and acre-sized detention systems. Improperly designed systems can be prone to requiring constant maintenance. Our team of highly-skilled trade partners can nearly erase storm water runoff impacts for developed properties.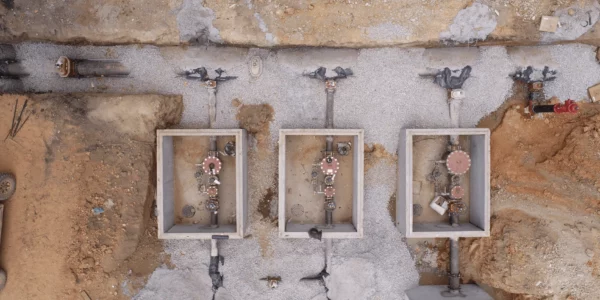 Site-Specific Concrete
T. E. Stevens has developed a reputable name in turnkey sitework, including site-specific concrete. Whether it means finishing sidewalks or access pads, our experienced team and partners are willing to go above and beyond at the finish line to get projects to completion.